The Hamann Range Rover Mystere is definitely one of the most in-your-face Range Rovers ever produced. Featuring a host of out of these world visual modifications, we really wouldn't expect any less from famous tuners Hamann.
Presented in matte grey at last year's Frankfurt Motor Show 2013, an almost identically specced Mystere is currently up for sale in California. Finished again in matte grey, this example features the complete Hamann Mystere kit which costs an eye-popping $80,000!
This new body kit basically replaces most panels of the 2014 Range Rover. Up front, a new fascia is present incorporating a new grille, air intakes, front bumper, LED daytime running lights and massively widened wheel arches. The kit also includes new side skirts, a carbon fiber bonnet with a prominent power dome, widened rear wheel arches along with a new bumper at the rear end along with an integrated spoiler and roof wing.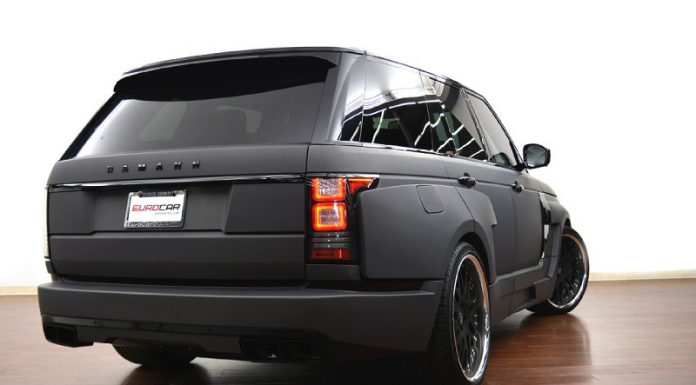 An electronic lowering module that reduces the SUV's ride height by 40 mm, bespoke alloy exhaust tailpipes, a set of 23 inch forged rims, and 305/30/23 Continental tires round out the exterior look of the new Range Rover. When it is all said and done, the Hamann Range Rover Mystere is 80 mm wider than the standard car.
This extremely rare example has an asking price of $177,777!