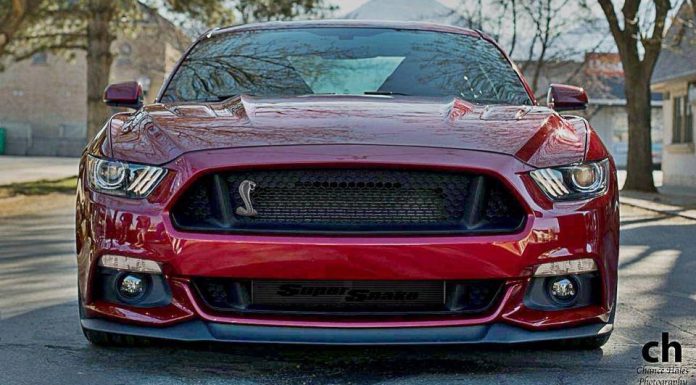 While it seems like quite a while since the early December reveal of the 2015 Ford Mustang, the car is very much still in its infancy. Consequently, the most powerful variant currently available is the 5.0-liter V8 powered Mustang GT.
However, in the near future, a GT350 is expected to launch featuring a host of performance improvements and to effectively replace last year's GT500. One variant which we would love to see in the future is a new GT500 Super Snake.
In 2013 specification, the Shelby Mustang GT500 Super Snake delivered an utterly absurd 850 hp. In order to give us a little glimpse as to what a 2014 Mustang GT500 Super Snake could look like, the crew at American Muscle have created the following rendering.
Let us know what you think of it below.
[Via AmericanMuscle]