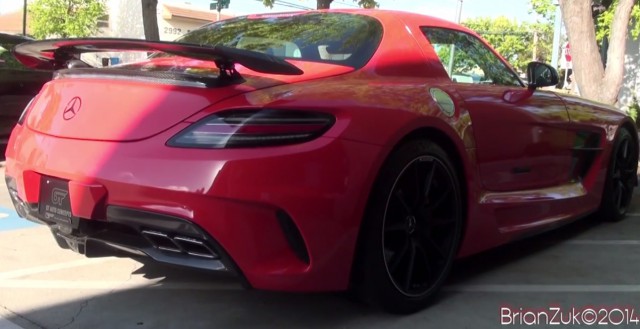 In factory form, nothing else on the road sounds like the Mercedes-Benz SLS AMG Black Series. However, when fitted with an aftermarket exhaust courtesy of Weistec Engineering, this SLS AMG Black simply sounds out of this world!
[youtube]https://www.youtube.com/watch?v=SgRLOIvyK_k#t=32[/youtube]
The upgrades found on this SLS AMG Black from Weistec include long tube headers, a custom tune, new air filters and deleted catalytic converters so while the tree-huggers may not be happy, our ears certainly are!