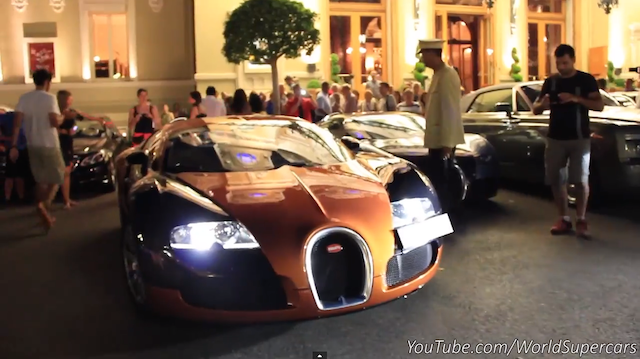 The Bugatti Veyron is possibly the defining car of the decade. It pushed boundaries and explored technological advancements like no other car manufacturer has ever done before and produced a car the shatters the limits of what everyone believed was possible and smashing past the 400km/h mark.
[youtube]http://youtu.be/72wHny3czXc[/youtube]
Such a car is rare to see, unless you are in Monaco of course! Here we have a video that features a number of Veyrons that have all recently been seen in the Principality, there are even a few parked side-by-side.