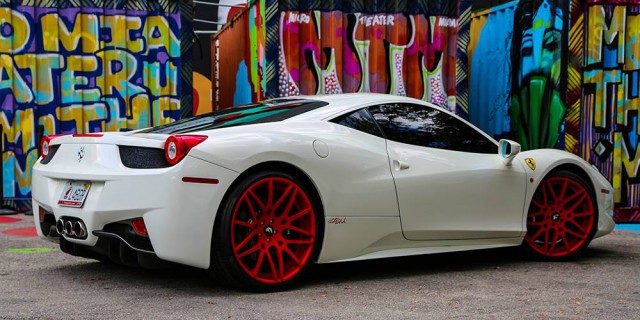 Rick Ross certainly isn't a man to go unnoticed. Thanks to his large frame, heavily tattooed body and most importantly to us, his impressive exotic car collection, you can always be assured that Ross will make a big appearance wherever he goes. And thanks to a new set of bright red wheels on his Ferrari 458 Italia, he'll stand out from the crowd even more.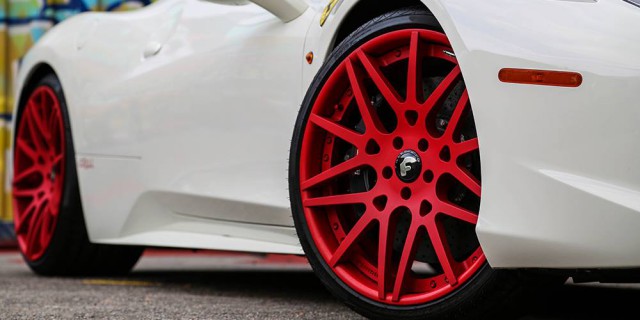 These new wheels come courtesy of Forgiato and while they certainly aren't to everyone's taste, there's no doubt that they catch your eye!
Under the hood, we believe Ross' 458 is stock. That means it features a potent 4.5-liter V8 engine revving to an extraordinary 9,000 rpm and delivering 562 hp!