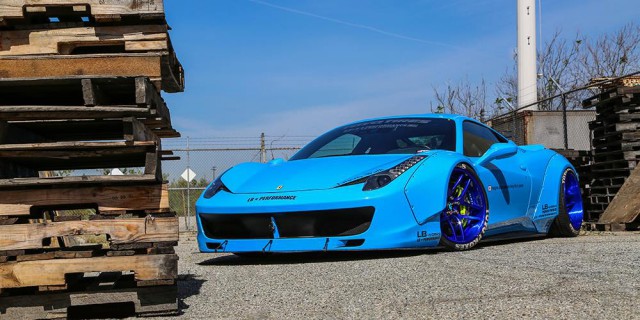 The epic widebody Ferrari 458 Italia transformed by Liberty Walk is a car we have become accustomed to. Rewind back to SEMA last year, and in the flesh, it was quite a shock largely because it is unlike anything else on the market.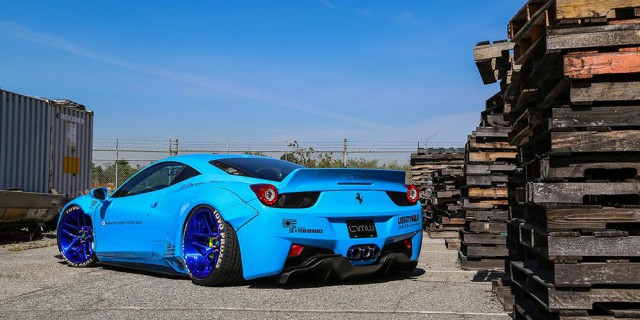 Recently, the once grey supercar received a stunning sky blue paint job as well as a set of bright blue Forgiato Wheels hiding lime green brake calipers.
In its most recent photoshoot, this insane widebody Ferrari 458 Italia is shown in all its glory and as the pictures show, it truly is unique!