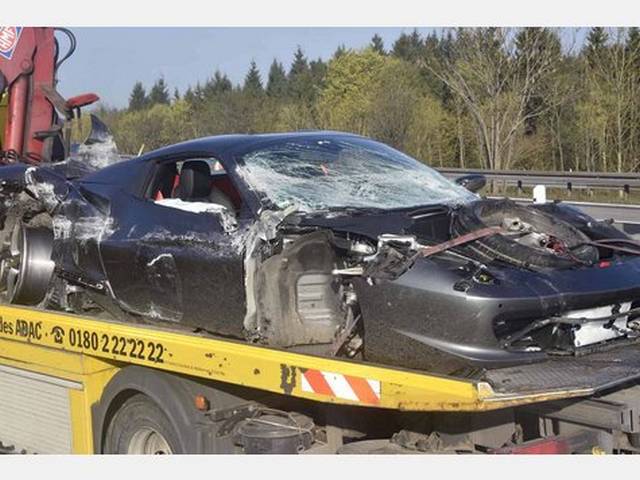 A Ferrari 458 Spider crashed into a guardrail on the slip road between the A995 and the A99 yesterday morning. The accident happened just outside of Munich heading towards Nuremberg. The police suspect that the Ferrari driver carried too much speed through the corner and lost control of the car.
The driver of the Ferrari 458 Spider, a 53 year old sustained minor injuries from the collision. The A995 motorway had to be closed for a number of hours to repair damage to the guardrail and to clear up the debris which spread across 100's of metres of motorway.
The driver will almost certainly be thanking the Italians for building a car which offers so much protection. The Ferrari 458 Spider has a carbon fibre monocoque which almost certainly prevented this high speed accident from becoming a fatal high speed accident.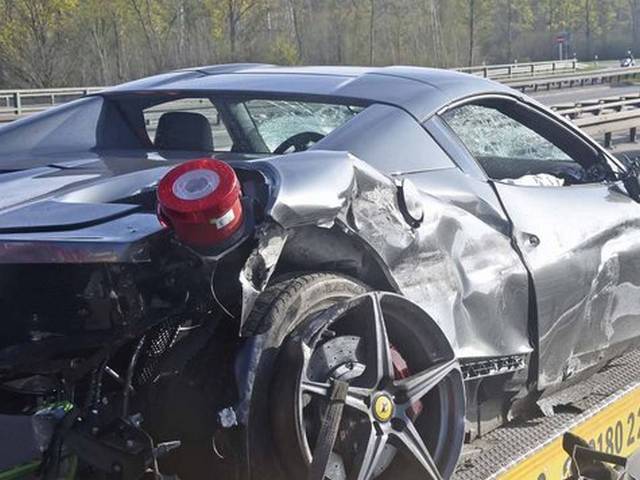 [via merkur-online.de]