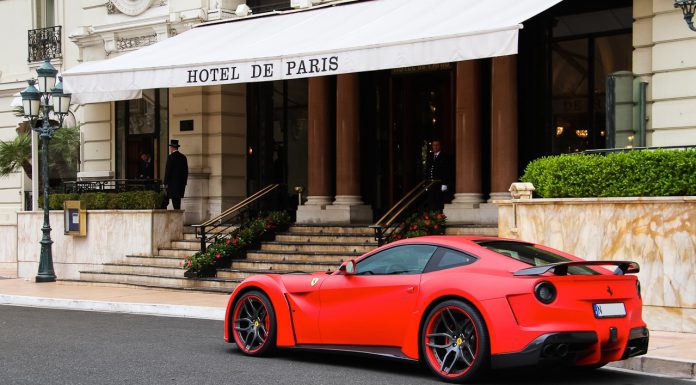 The Ferrari F12 Berlinetta is a sublime car, a V12 monster that looks delicate and poised. To tune such an animal tastefully is no easy feat, Novitec took up the challenge and the results certainly are striking in the form of the N-Largo!
All the components added to the Ferrari F12 Berlinetta are manufactured from ultra-light carbon fiber. Overall, the package increases the width at the rear axle by 11 cm thanks to an aggressive set of fender flares. At the front, a similar set of flares have been fitted with a horizontal air vent to cool the ceramic brakes. Rear rocker panels are available in a matt or high-gloss clear coated carbon fibre.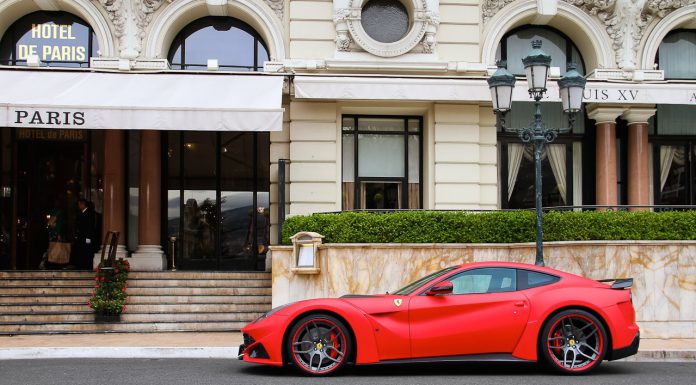 Further features are a revised suspension with front lift function, and a power upgrade to 574 kW/781 hp, which propels the two-seater to a top speed of about 350km/h. To match the spectacular appearance, the N-Largo sports a upgraded 6.3-liter 12-cylinder four-valve engine. New mapping for the engine management system was developed in extensive test series on the test rigs and on the road. On the exhaust side, a Novitec-Rosso high-performance quad exhaust, available with or without controlled butterfly valve, ensures exhaust emissions with low back pressure.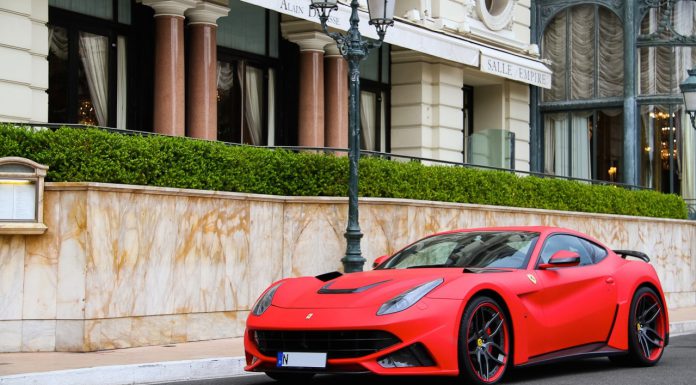 Photographer: Raphael Belly