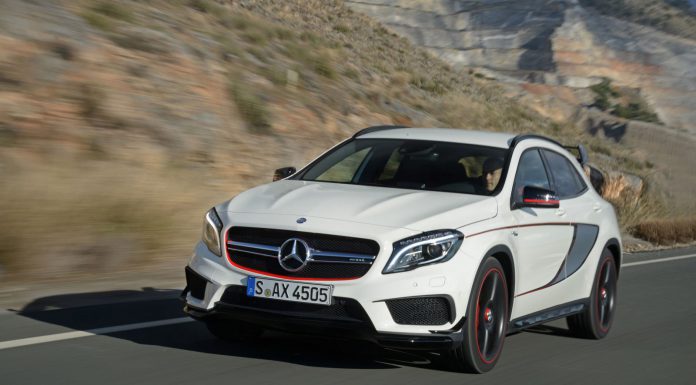 Daimler has confirmed that it is looking into the possibility of opening a production facility in Russia to provide Mercedes-Benzes for the nation and surrounding countries. This is a part of Daimler's push to assemble more cars where they're purchased.
This year, car sales in Russia have fallen slightly with deliveries down by 4 per cent from 2013 in January and February this year. Nevertheless, Daimler is very interested in Russia as the massive nation has less cars per person than Germany. Also, Russia is being targeted by other European automakers thanks to demand for high-end SUVs there.
GTspirit Road Test of Mercedes-Benz GLA 45 AMG

While discussing the possibility of opening a Russian production facility, Daimler spokesman Sebastian Wahle said, "We have been looking at the basic parameters and potential of local production of passenger cars in Russia, and have held various discussions. These activities will be continued."
This of course isn't the only area which Mercedes-Benz hopes to increase sales and ultimately production. It was recently confirmed that the German automaker is doubling production at its Beijing facility to the tune of around $1.38 billion.
Elsewhere, Mercedes-Benz along with its rivals over at Audi and BMW, are all in the process of building production plants in Brazil to cater for the South American market.
[Via Bloomberg]