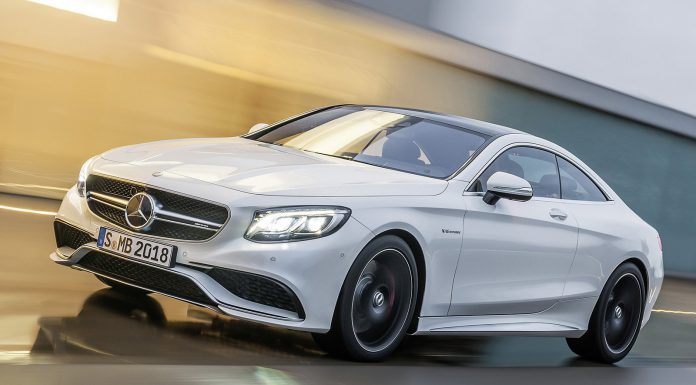 As it stands, the 2014 Mercedes-Benz S-Class range is topped out by the S 63 AMG and S 65 AMG. Following the recent release of the S 63 AMG Coupe, it is only reasonable to assume than an S 65 AMG Coupe will also be offered in the near future. Well, according to new reports, such a car could just be a few months away.
German media is reporting that the Mercedes-Benz S 65 AMG is set for a launch in July. As for the current range-topping S 65 AMG sedan, it features Affalterbach's hand assembled 6.0 litre V12 powerplant with its carbon-fibre cover. It consists of twin-turbocharging, an aluminium crankcase, a forged crankshaft, a multi-spark ignition and a stop-start feature. For this latest generation, it produces 630 hp and 1,000 newton metres of torque. It is very likely the S 65 AMG Coupe will receive the exact same powerplant.
When fitted in the sedan, it helps launch the car to 100 km/h in 4.3 seconds and onto an electronically limited top speed. The S 65 AMG Coupe will probably accelerate slightly faster.
News about a potential Mercedes-Benz S 65 AMG Coupe isn't new however. We reported on the possibility back in January.
Besides the new engine, the S 65 AMG Coupe will share the majority of its components with the S 63 AMG Coupe.
[Via Mercedes-Benz Passion]