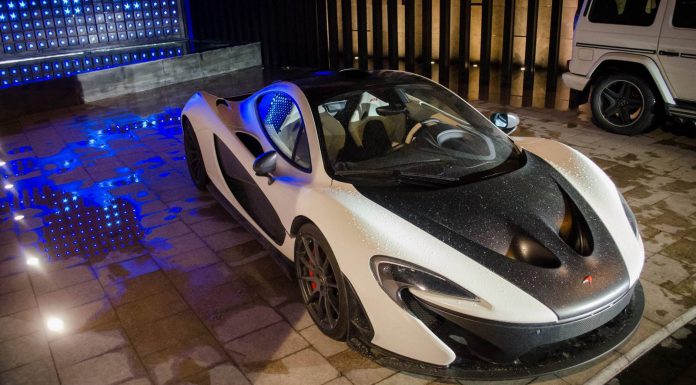 The McLaren P1 has revolutionised the world of supercars with it pioneering technologies. As a result the hypercar swiftly sold out and customer cars are being delivered.
Here we have a rather unique example that has been sent all the way to Qatar to a member of the ruling Al Thani family, a car crazy family! The car certainly stands out, it has been finished in a popular white but with contrasting black wheels, but also a matte black bonnet! The car was snapped by DLightSwitch.
By now, you surely don't need reminding of just how important this car is. But if you do, here are some key details. Under the carbon fiber hood is a twin powerplant generating an astronomical combined output of 903 bhp. It gets a very efficient 3.8-litre twin turbo V8 petrol engine and a lightweight electric motor. The remarkable acceleration, delivered as a result of the instant torque offered by the electric motors and the optimized turbos, results in the hand-built car reaching 300 km/h in just 16.5 seconds. This is a staggering 5.5 seconds faster than the legend that is the McLaren F1. Top speed is electronically limited to (just!) 350 km/h.