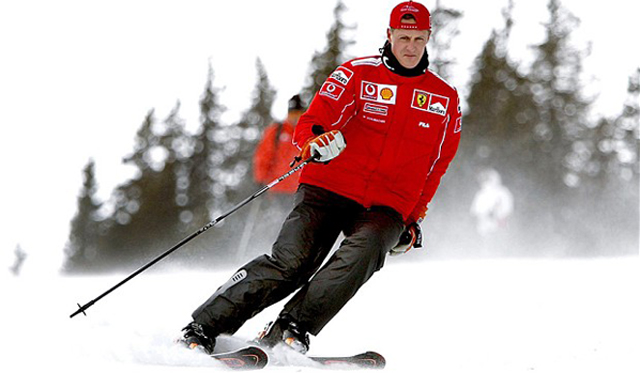 It has now been more than 3 months since racing legend Michael Schumacher was placed in a medically-induced coma following an horrific skiing accident on December 30th, 2013. Official updates about his condition have been few and far between as the family rightfully tries to keep most details private. However, in a new statement put out from Schumacher's manager Sabine Kehm, some encouraging signs have been revealed.
In the statement, Kehm revealed that Schumacher is showing "moment of consciousness and awakening and "is making progress".
"We are on his side during his long and difficult fight, together with the team at the hospital in Grenoble, and we remain confident," she said.
Understandably, no official details about his condition have been revealed. But Keim did thanks fans and the world as a whole from the well-wishers.
"We would like to thank you all for the continuous sympathies. At the same time we again ask for your understanding that we do not intend to disclose details.
"This is necessary to protect the privacy of Michael and his family, and to enable the medical team to work in full calmness."
Recently, reports emerged suggesting that Schumacher's wife was preparing for a special multi-million suite to be built in their house on Lake Geneva for his continued care. However, it is now believed there are no plans to move Schumacher from the Grenoble hospital.