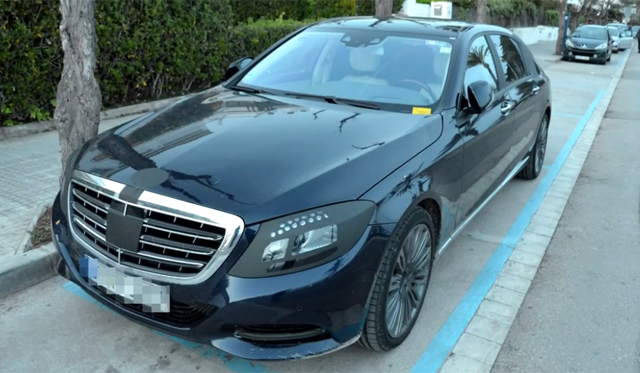 For most, the standard Mercedes-Benz S-Class would be more than big enough. However, Mercedes-Benz is currently working on two stretched variants, the first expected to be dubbed the Mercedes-Benz S 600 Maybach while the even longer car could be pinned the Pullman.
[youtube]https://www.youtube.com/watch?v=_fkJSrUywJo[/youtube]
Both cars have been spied testing on multiple occasions and in this following video, a lightly camouflaged prototype of the rumored Mercedes-Benz S 600 Maybach was snapped on the side of the street. It is definitely longer than the standard car, possibly around 200 mm longer in fact, and under the hood, is expected to be powered by the same twin-turbocharged V12 engine as the standard length S 600.
2014 Mercedes-Benz S 500

Obviously, the S 600 Maybach will also be important with it reviving the Maybach name. When it was still around a despite the exclusivity and high quality, Maybach failed to impress the public. Whereas British luxury manufacturers saw sales grow to record levels in recent years, sales by Maybach were very low. In 2010 Maybach sold just 200 cars compared to Rolls Royce's 2,700 and Bentley's 5,100.
Consequently, it was a no brainer for Mercedes-Benz to eventually pull the plug on the Maybach and end its production run. It is predicted the S 600 Maybach will retain the 2+2 seating layout of the current S-Class whereas the range-topping Pullman could feature a 2+2+2 seating layout.