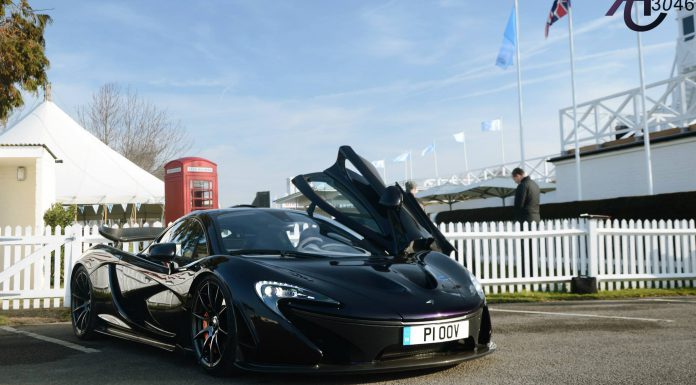 The McLaren P1 is of course part of the new breed of hybrid hypercars. It features the 3.8 litre V8 M838TQ engine. Whilst on paper it looks to share similarities with the 12C's powerplant, that is far from the full picture. The McLaren P1 features a completely re-engineered twin-turbo variant of the V8 power plant.
Today's Photo of The Day was snapped by Adam Canfield at Goodwood in the United Kingdom. This P1 was a pre-production car that was often used as the official press car that was driven by the likes of Chris Harris and Jeremy Clarkson. GTspirit also got behind the wheel of this car!
As if you need reminding, the McLaren P1 is one of three new hybrid hypercars on the market, the others being the Porsche 918 Spyder and LaFerrari. As previously mentioned, the P1 utilises an upgraded variant of the 3.8-liter twin-turbocharged V8 engine from the 12C designed to now deliver 727 hp at 7,300 rpm and 531 lb-ft of torque at 4,000 rpm. This internal combustion engine is then mated to an electric motor delivering a further 176 hp and 192 lb-ft of torque leading to a total of 903 hp and 664 kb-ft. Staggering figures indeed.