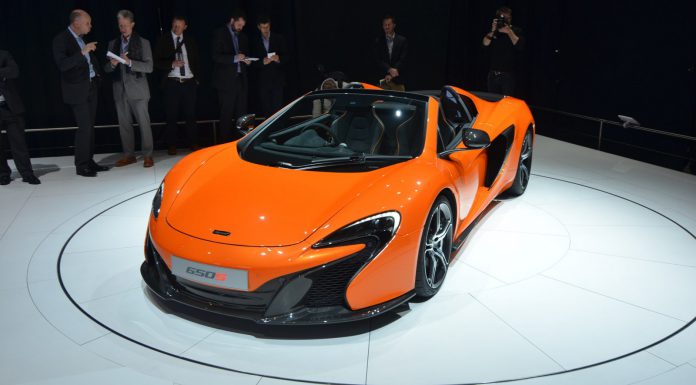 Official U.S. pricing for the brand new McLaren 650S and 650S Spider has been announced.
First off, the coupe will start at $265,500 before options while the base price for the 650S Spider is $280,225. Despite being launched so recently, both the 650S and 650S Spider are available for sale from 15 retail locations across North America.
Designed to sit between the 12C and the P1, the new McLaren 650S is essentially a major facelift for the 12C. It answers feedback from the media and owners to make it an even more competent machine on the road and track, in the words of McLaren it is 'capable, not compromised'.
Under the hood, the McLaren 650S features a modified variant of the 3.8-liter twin-turbocharged V8 engine from the 12C. It now delivers 25 hp and 80 Nm of torque more resulting in 650 PS and 678 Nm of torque. This improves acceleration, responsiveness and overall top speed. 0-100 km/h (62 mph) acceleration now takes only 3.0 seconds and 0-200 km/h (125 mph) only 8.4 seconds. This is faster than many 'stripped out' track-focused road cars, yet despite this the McLaren 650S also offers better fuel economy and is more usable every day. The 650S will go on to hit a maximum of 333km/h (207mph) and when the time comes will brake from 300-0 km/h in just 271 m (889 ft) thanks to its carbon ceramic brakes.