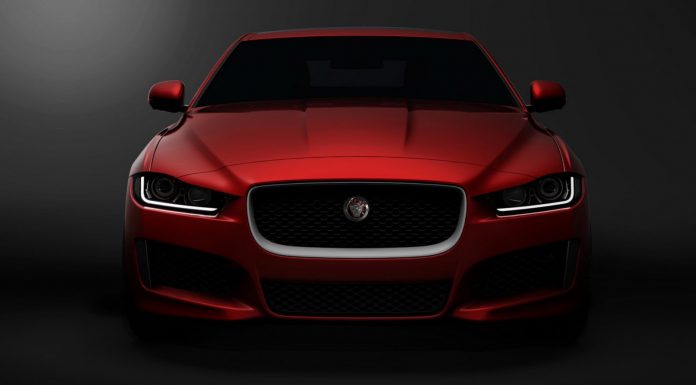 After previewing the upcoming Jaguar XE sedan last month with a few renderings and preliminary details, it can now be confirmed that the 2015 XE will be available with the supercharged 3.0-liter V6 engine from the F-Type and F-Type Coupe.
Likely to be utilised in the range-topping Jaguar XE, this 3.0-liter supercharged V6 could be tweaked up from the 380 hp it deliveries in the F-Type V6S to above the 400 hp mark. This would result in a car to truly compete with the brand new BMW M3 as well as the upcoming 4.0-liter twin-turbocharged V8 powered Mercedes-Benz C63 AMG.
It has already been confirmed by Jaguar that in top-specification, the XE will be able to reach a top speed of 300 km/h (186 mph) and if it does target the M3 and C63 AMG, then expect a sprint to 100 km/h in the low four-second range.
Elsewhere, entry-level versions of the Jaguar XE are likely to be available with four-cylinder petrol and four-cylinder diesel engines currently being tested by the F-Type as it may also be available with a four-cylinder in the near future.
Asides from the engines, the Jaguar XE is fundamentally a very important vehicle for Jaguar. It will be their first production car to utilise the new advanced aluminium architecture first showcased on the C-X17 Concept last year. As a result of this, the XE will actually be the first car in its segment with an aluminium monocoque when it hits the market in mid-2015.