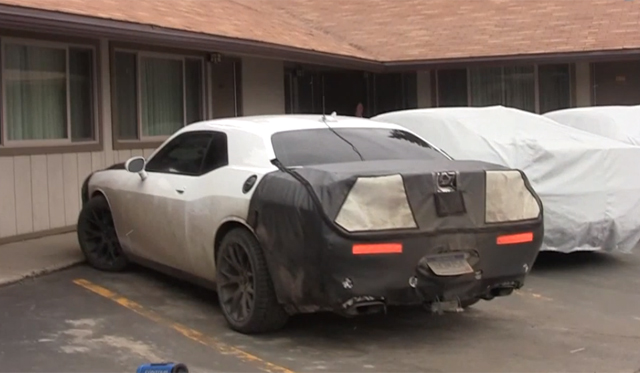 Dodge is the well and truly into the testing phase of its brand new 6.2-liter supercharged V8 engine dubbed the 'Hellcat'. Now the very first video has emerged of a Hellcat equipped prototype at idle.
As the following short video shows, the new Dodge Challenger SRT definitely has a very different and distinct V8 burble from the previous generation SRT8. While we'll obviously have to wait a little longer to hear the engine under full throttle, this should definitely get your heart racing!
[youtube]https://www.youtube.com/watch?v=yKE9GFrNOmc[/youtube]
The new supercharged V8 has been described as a "last hurrah" for the company before fuel economy standards limit horsepower outputs for American manufacturers. The engine will be built alongside the 5.7-liter and 6.4-liter Hemi V8s currently produced by Chrysler and is expected to produce 640 hp if not a little bit more!