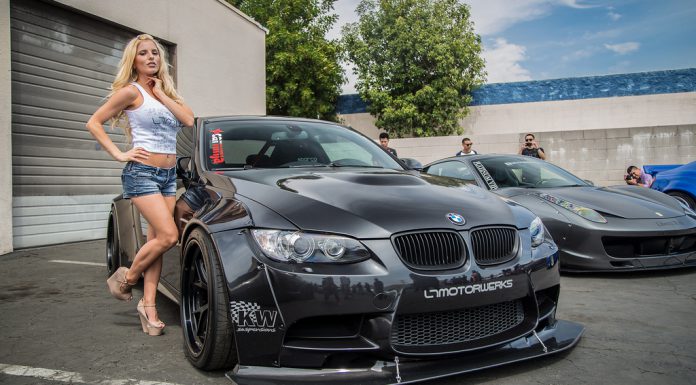 Last weekend, the LT Motorwerks meet was held in California and as usual, a host of absolutely incredible sports cars and supercars were on display. Most notable were the selection of extremely rare widebody cars courtesy of Liberty Walk.
Unquestionably the two highlights were the widebody Ferrari 458 Italia by Liberty Walk as well as the Nissan GT-R widebody by the same Japanese tuner. Both cars feature sharp and popping silver paint jobs and massively extended wheel arches. The Nissan GT-R by Liberty Walk also includes a massive rear wing, brand new front bumper and diffuser as well as new side skirts and a new rear fascia.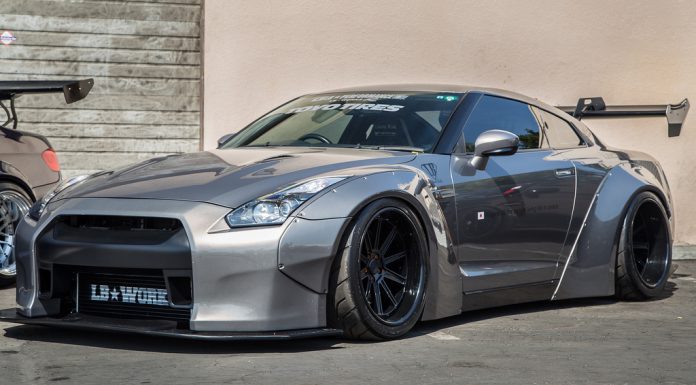 Similarly, the Ferrari 458 Italia by Liberty Walk features a completely new bodykit as well as an awesome ducktail spoiler!
Other awesome cars displayed included a widebody BMW E92 M3, a couple more standard 458 Italias and a host of BMWs.