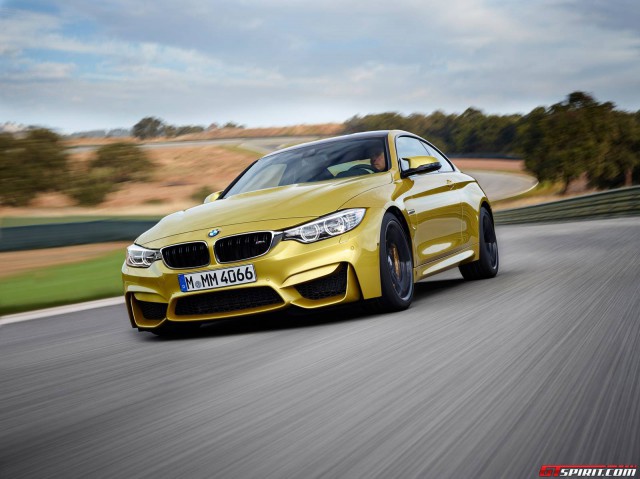 Following the recent leaking of the original starting prices for both the 2014 BMW M3 and M4, complete pricing for the German sports car duo has been released.
Starting with what we already know, the new BMW M3 starts at $62,000 while the M4 costs a minimum of $64,200. Both also include a $925 destination charge while all the paint options which are metallic (seven of the available eight), will set customers back an additional $500. Alpine White is the only paint option where an additional fee won't be incurred.
One of the key safety features, the Driver Assistance Package which adds blind-spot monitoring, a host of cameras a speed limit information costs $1,900. For those looking for a little more technology and luxury, then the Executive Package is ideal with it including comfort access, park distance control, a heads-up display, satellite radio, rear-view camera and heated steering wheel. In the M4, this package costs $4,000 while M3 customers will have to hand over $4,300 thanks to heated rear seats.
One of the most important performance-oriented options are the carbon ceramic brakes. They cost $8,150 for both the M3 and M4 with adaptive M suspension costing $1,000 and the M double-clutch transmission set at $2,900.
Under the hood, the $60k price tag gives you a brand new 3.0-liter six-cylinder engine delivering 431 hp and 406 lb-ft of torque.