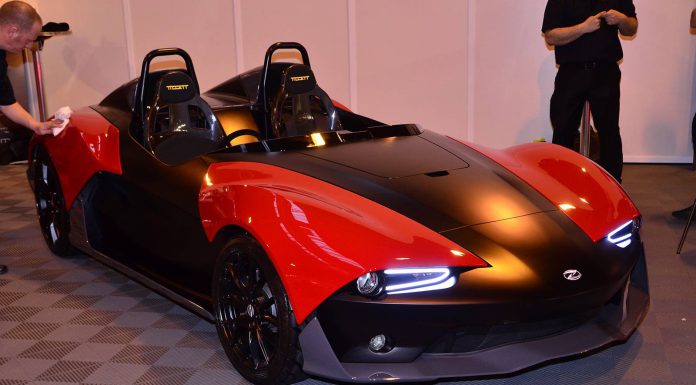 Following the overwhelming positive response to the Zenos E10 at the Autosport International 2014 earlier this year, it has been announced that the small British sports car should arrive in the United States next year.
The U.S.-spec Zeno E10 will be identical to the cars for the UK market. Under the hood, it is powered by a 197 hp 2.0-liter Ford engine. That potent little powerplant is then mated to either a five or six speed manual transmission depending on specification. All up, the Zenos E10 tips the scales at just 650 kg. As a result, it has a power to weight ratio of over 300 hp per tonne! While performance figures have yet to be released, a sprint to 100 km/h from a standstill in around 4 seconds sounds achievable.
The first 75 units of the Zenos E10 to roll off the production line will be the Launch Edition. Priced at $43,750 in the U.S, the launch edition costs $4,250 more than the standard E10. It features a six-speed manual transmission as standard as well as a limited slip differential, racing steering wheel, custom paint and lightweight wheels.
While speaking about the launch, the men who will run Zenos USA, Randy Chase and Joe Schroeter said, "There is something special about the people that appreciate a pure driving experience and who understand what low vehicle weight translates to on the street or track. I can't think of a car that will more perfectly fit this niche than the Zenos E10".