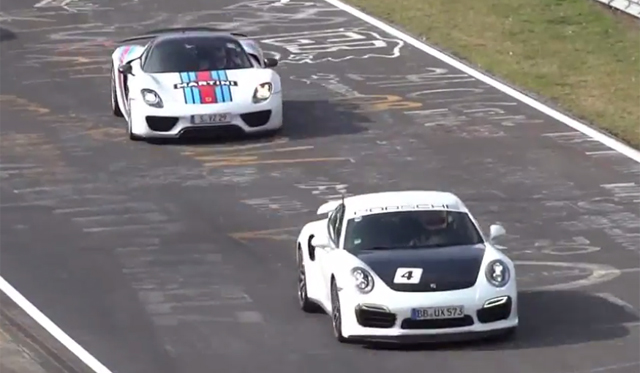 Just a few years ago, the Porsche 911 Turbo and Turbo S were the two fastest Porsches on the market. While somewhat overshadowed from a driving standpoint by both the GT2 and GT2 RS, the Turbo's all-wheel drive system ensured it was still the fastest in a straight line. However, since the introduction of the road-going Porsche 918 Spyder hybrid hypercar, we've largely forgotten about the 911 Turbo.
[youtube]https://www.youtube.com/watch?v=nh4_9_m0soc[/youtube]
However, in the following video filmed at the Nurburgring, we are reminded of just how fast both of these Porsches are as a new 991 Turbo and 918 Spyder with the optional Weissach Package duke it out at arguably the world's most famous racetrack!