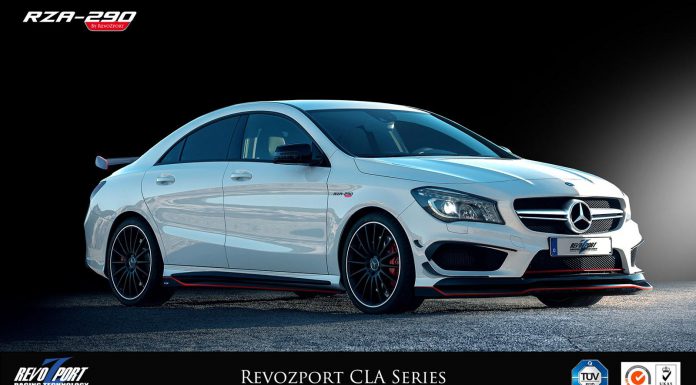 Tuners RevoZport have just revealed their new upgraded styling program for the Mercedes-Benz CLA. Pictured here fitted to a CLA 45 AMG, the kit is available for all CLA models.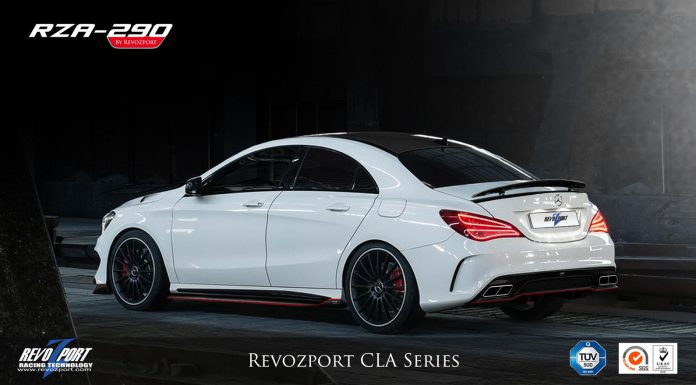 Dubbed the RevoZport RZA-290, the kit is available with three different rear spoilers as well as a host of other visual changes. The spoilers consist of a ducktail trunk spoiler, a GT spoiler and a carbon fiber trunk topped off with an integrated hydraulic spoiler.
Additionally, RevoZport offers more aggressive side skirts and a more aggressive front splitter for the CLA to give all variants even more aggressiveness. On top of the visual changes, RevoZport also offers aluminium pedals, an optimised ECU and new titanium exhaust system as part of the package.