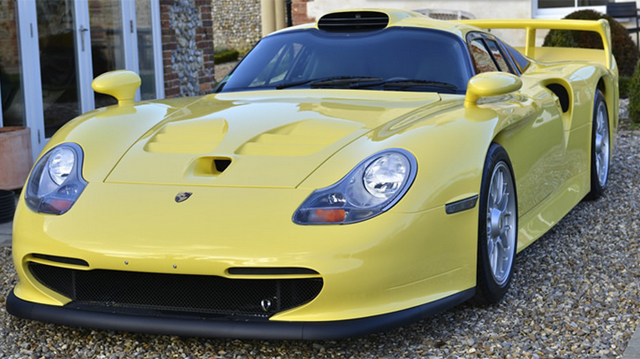 In order for Porsche to enter the GT1 racing category, it was required for homologation purposes that 25 units had to be created for road use. What Porsche came up with was the Porsche 911 GT1 Strassenversion; a car so out of this world and seemingly unfit for the road that the only other car it can be compared to is the CLK GTR.
Now a very unique bright yellow GT1 Strassenversion is up for sale in the U.K. This is the tenth GT1 Strassenversion produced and it was hand built by Porsche Motorsport to the current owner's specification and first registered in 1998. It was then shipped to France and in its lifetime has covered a mere 5,500 km!
Under the hood, it features a 3.2-liter twin-turbocharged flat-6 engine delivering 537 hp. While that may not seem like much in today's terms, the Porsche 911 GT1 Strassenversion despite its size, tips the scales at a mere 1,150 kg! As a result of this, it can accelerate from 0-100 km/h in a mere 3.9 seconds and onto a top speed in excess of 300 km/h.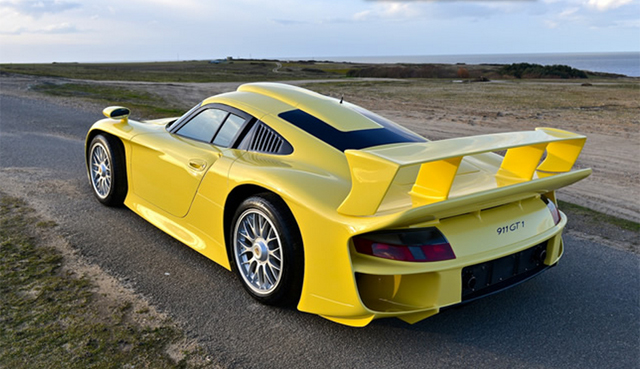 In the cabin, this example features a full leather interior with Recaro racing seats and is thought to be the only yellow example in existence.
[Via Trofeo Cars]