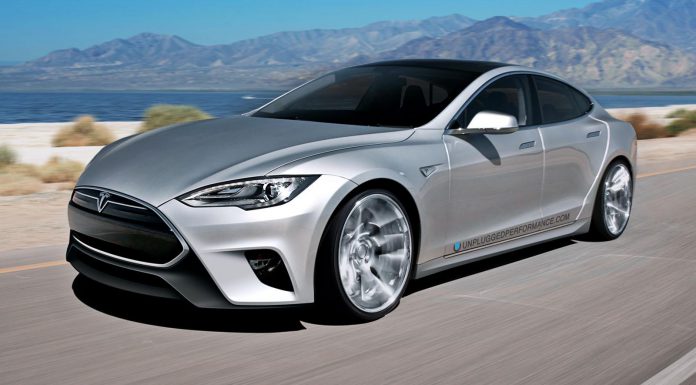 It was only a matter of time. California-based Unplugged Performance has just previewed their upgraded bodykit for the extremely popular, all-electric Tesla Model S. Believed to be the first tuner offering visual upgrades for the Model S, the car Unplugged Performance has created is unquestionably unique.
At the front, a new bumper can be fitted. Costing $995, the bumper is significantly more aggressive and features much sharper lines than the standard Model S. Interestingly, Unplugged Performance has released a few different front end renderings depicting slight visual differences so it can be safely presumed that multiple bumpers will be available.
In addition to the tweaked front end, Unplugged Performance offers new side skirts ($1,450), rear diffuser ($1,550) and a small bootlid spoiler for $895. The company also says it is working on performance and handling upgrades for the Tesla Model S meaning it'll join Saleen in creating even faster and more potent Model Ss.
President of Bulletproof Automotive, the parent company of Unplugged Performance, Ben Schaffer said, "As an owner of a Tesla Model S P85+ I can tell you that the car is already an exceptional and unique driving experience. However being also an active member of the supercar community I can say from experience that every car including even the greatest supercars have the ability to become better still when upgraded with the right selection of parts. It has been proven again and again that regardless of how great a car is from the factory, it is truly only a starting point to extract the vehicle's true potential."