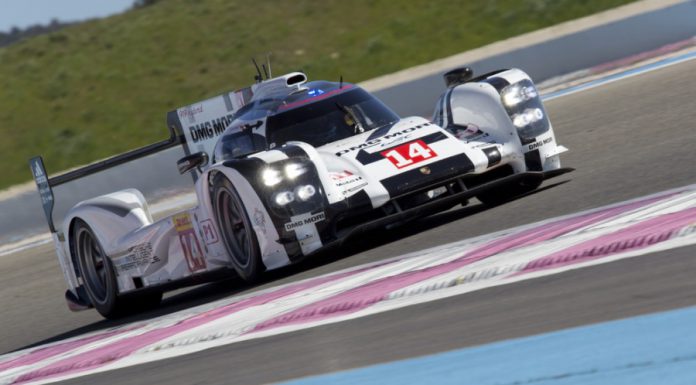 For the first time, the completed Porsche 919 Hybrids featuring their final liveries have hit the famous testing facility at Paul Ricard. The recent testing took place for three days between March 24 and 26th and are part of the team's final preparations for the upcoming 2014 World Endurance Championship which kicks off in three weeks.
All six drivers participated in the tests. For the number 14 Porsche 919 Hybrid, Romain Dumas, Neel Jani and Marc Lieb got behind the wheel at various stages while the number 20 car was piloted by Timo Bernhard, Brendon Hartley and Mark Webber.
Throughout the test, the team did face a selection of technical problems but these are expected for such a complex endurance racer still effectively in its infancy. Except for some light rain at one stage during the three day test, testing conditions were dry and ideal and in total, the two 919 Hybrids covered an impressive 4,765 km.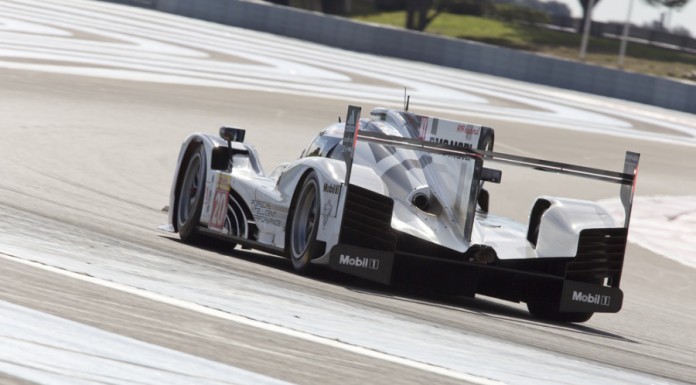 While discussing the tests, Team principal Andreas Seidl said, "This test was a very challenging one for the entire crew. For the first time we were running two cars at the same time, which was demanding in terms of logistics and team coordination. The other target was to simulate a race weekend in order to prepare for the two six-hours races that are coming up. This was a very important experience for us. The test taught us that we have to improve in terms of reliability. With regards to the way the crew and drivers worked together as a team, we are going in the right direction. The next two days of testing here in Paul Ricard, during the Prologue, will be used to fine tune both the car's set up, as well as the race specific processes."
The 2014 World Endurance Championship kicks off on April 12 at the 6 Hours of Silverstone.