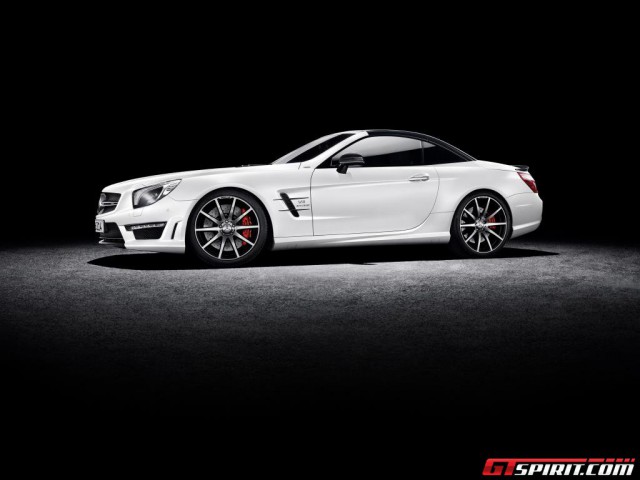 If you cast your mind back just a few years, the vast majority of convertibles featured folding fabric roofs. However, thanks to advancements in technology, retractable hardtops have become the item of choice when automakers want to offer drop-top versions of their cars.
However, if the latest reports about the next-generation Mercedes-Benz SL prove to be correct, it may take a trip down memory lane by ditching the current model's folding hardtop for a more conventional soft top. With the next SL unlikely to launch within the next 5 years however, it pretty much goes without saying that these suggestions shouldn't just be taken with a grain of salt, but a whole tablespoon of salt.
Mercedes-Benz SL 2LOOK and SLK Carbon Look Edition

One thing which is known for sure about the next-generation Mercedes-Benz SL is that it will utilise the German automaker's brand new modular sports car architecture, dubbed MSA. This platform will be shared with the next SLK likely due for a launch in 2020 and there are suggestions that the sports car architecture could be utilised on future Aston Martin models.
Engine options about the next SL remain somewhat of a mystery at this stage. However, a turbocharged 3.0-liter inline six-cylinder engine is likely to be offered for some variations. On a side note, we wouldn't be at all surprised if for the next SL, a hybrid option was also made available early next decade.
[Via World Car Fans]