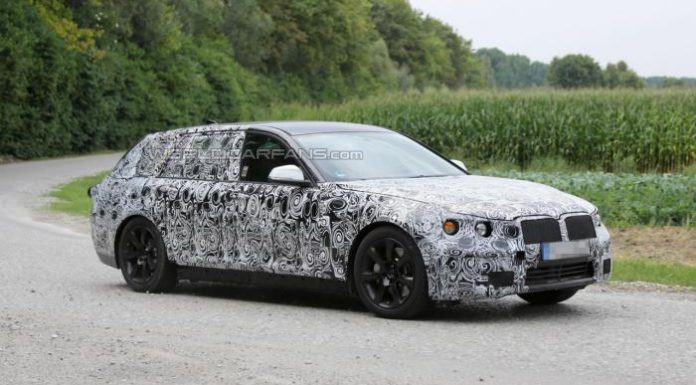 The upcoming, next-generation BMW 5-Series has been spied testing on numerous occasions throughout the past few months. Now new information about the new 5-Series has emerged thanks to AutoExpress.
From a visual standpoint, don't expect a revolutionary overhaul. Instead, the next-gen BMW 5-Series will feature some rather minor visual modifications but more than enough to make sure it is distinguishable from the current car. Overall, a slightly sportier persona will be adopted and unsurprisingly, BMW doesn't want the styling to be too radical as buyers aren't after that.
Reducing weight on the other hand, will be a high priority for BMW engineers. First off, the next 5-Series is pinned to share a new lightweight platform with the 3-Series and 7-Series. Further weight reductions will be achieved through aluminium, carbon fiber reinforced plastic and higher strength steels. All up, a hefty weight reduction of around 100 kg is expected.
As for power, the 2016 BMW 5-Series will receive a host of different engines and for the moment, a new 2.0-liter four-cylinder diesel is expected to power the 520d. What's more, BMW could even create a 1.5-liter three-cylinder variant if customers demand it.
Elsewhere, the next 5-Series will feature advanced semi-autonomous driving features primarily designed around motorway driving.
[Via World Car Fans and AutoExpress]