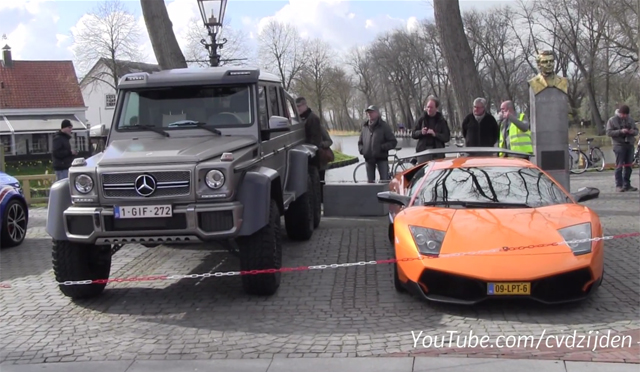 Park your average hot hatch or sedan next to a Lamborghini Murcielago LP670-4 SV and chances are, your car will look small compared to the mighty Italian supercar. Sure, the Lamborghini may be extremely low, but it is about as wide as cars get and at about 4.6 metres long, it is also much longer than your everyday car.
[youtube]https://www.youtube.com/watch?v=LX3JBIg_Oig[/youtube]
However, as the following video shows, compared to the brutal Mercedes-Benz G 63 AMG 6×6, it looks positively tiny! These two cars were recently displayed at an auto show in the Netherlands.