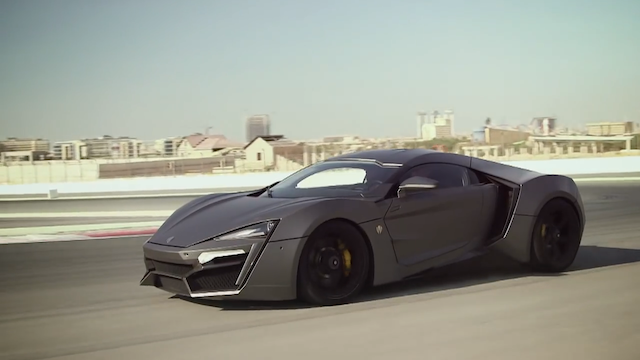 The W Motors LykanHypersport is like nothing we have seen before. It is set to feature diamond encrusted LEDs, a gold—plated hood and carbon fiber chassis as well as a revolutionary holographic display in the interior. If that wasn't enough, the company behind the Lykan Hypersport has just revealed the car will feature rear-opening suicide scissor doors never before seen on a car like this.
[youtube]http://youtu.be/dlmIoXH37JQ[/youtube]
For the first time we have now seen the car in action on track in Dubai! The LykanHypersports uses a RUF-sourced flat-six power plant producing around 750hp, 1,000Nm and a staggering $3.4 million price tag. W Motors estimates a zero to 100km/h time of just 2.8 seconds with a top speed of 385km/h.