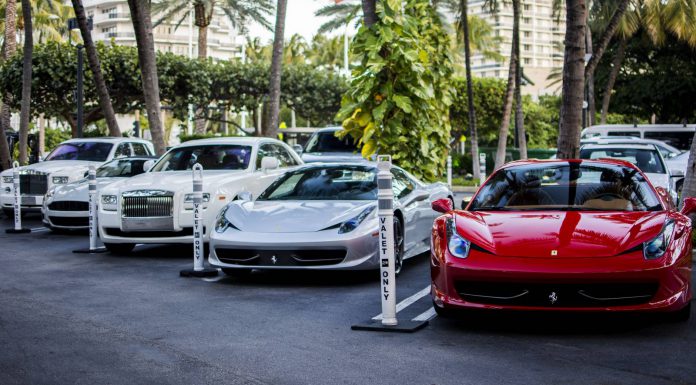 Miami, Florida is one insane place to be for supercar lovers! Celebrities, sports legends, bankers, lawyers, you name it, they have a house here! Where there's money, there's supercars – lots and lots of supercars!
Exoticar Media recently toured the Miami area, shooting every supercar in sight, and what a jaw-dropping array of supercars they spotted! From stunning 458 Italia's to Rolls Royce Phantom's, they roam the streets day and night!
On this particular evening, Exoticar Media spotted a pair of 458 Italia's, a Rolls Royce Phantom and Ghost as well as an Aston Martin Vantage outside one hotel, and a beefy Phoantom and Maserati GranTurismo at another location.
Roaming the streets of Miami was a stunning black Ferrari 599. Additionally, a gorgeous Ferrari 360 Modena was spotted alongside two Rolls Royce Phantom's.
Overall, a great night out in Miami, a car-lover's dream!