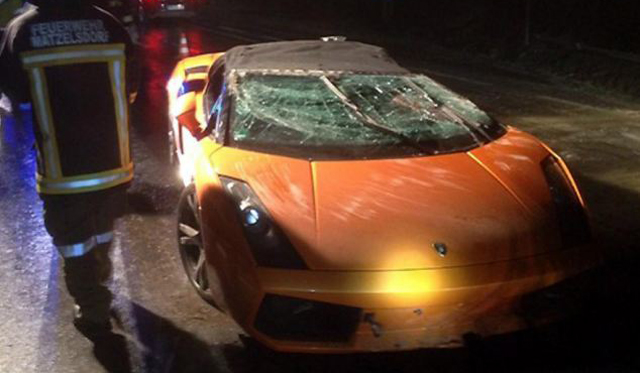 A bright orange Lamborghini Gallardo Spyder has crashed and rolled after the Austrian mechanic working on the car took the supercar out for a joy ride when things went downhill.
The man behind the wheel, Niklas Schwartz from Austria, freely admitted that he couldn't resist taking the car out for a high-octane drive with a friend after carrying out some minor repairs on the car.
It isn't entirely known how the crash occurred but after hitting the crash barrier, it flipped onto its roof. It took no less than 14 firemen to flip the Gallardo Spyder back onto its wheels.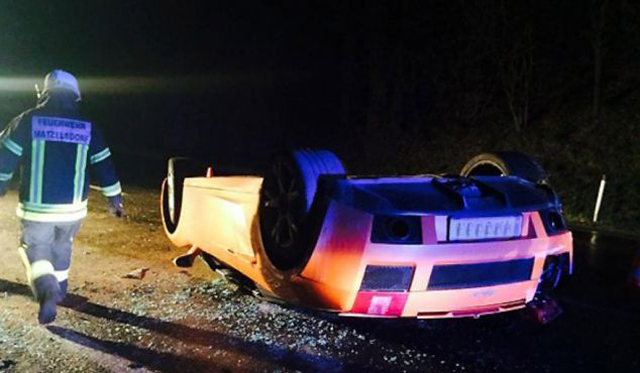 Thankfully, the driver and passenger managed to both escape uninjured. However, the owner of the Gallardo Spyder will be less than pleased!
[Via Daily Mail]