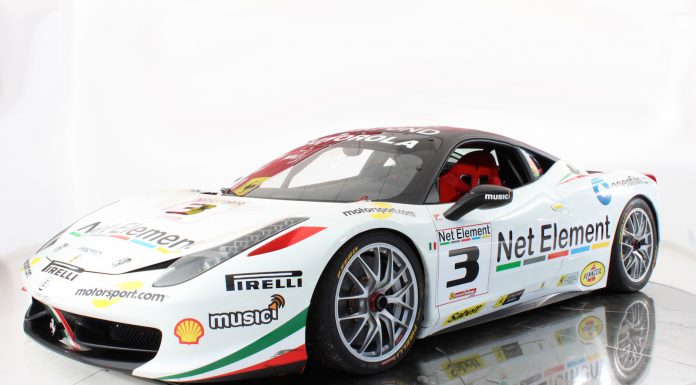 A stunning race ready 2011 Ferrari 458 Challenge is currently up for sale at Ferrari Maserati of Fort Lauderdale for the relatively cheap price of $227,900!
Under the hood, the Ferrari 458 Challenge features the same 4.5-liter V8 engine delivering 570 hp at 9,000 rpm as the standard road-going 458. However, it has received heavily modified gear ratios to provide greater torque at lower revs. The 458 Challenge is also equipped with the E-Diff electronic differential already employed on the road-going version, a first for Ferrari's track-only cars.
As with all racing cars, a key focus of the 458 Challenge was to make it as light as possible. The thickness of the body panels have been reduced and now, carbon fiber and Lexan are used heavily throughout the car. Additionally, the interior has been thoroughly stripped of all the non-essentialists for racing.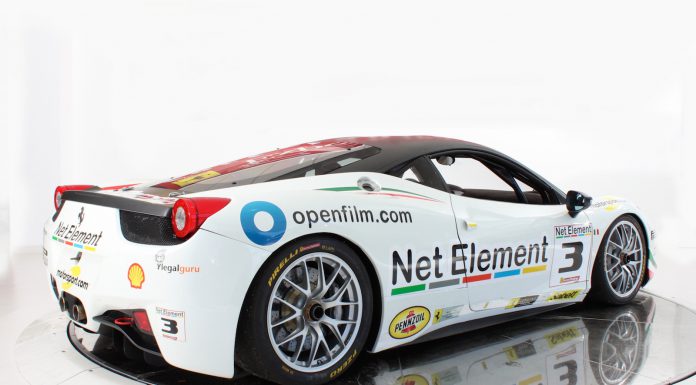 The 458 Challenge also has a specific suspension set-up with solid aluminium bushings, stiffer springs, single-rate dampers, centre-nut 19 inch racing rims, larger dimension Pirelli slicks and a ride height lowered by 30mm all round. It is also equipped with the new generation Brembo CCM2 brakes which debuted on the 599XX and which are integrated with an ABS system that features two configurations – low grip and high performance for dry surfaces.
All of these upgrades result in a truly phenomenal racer. As a matter of fact, the Ferrari 458 Challenge is only 0.2 seconds slower than the Ferrari FXX around Fiorano!