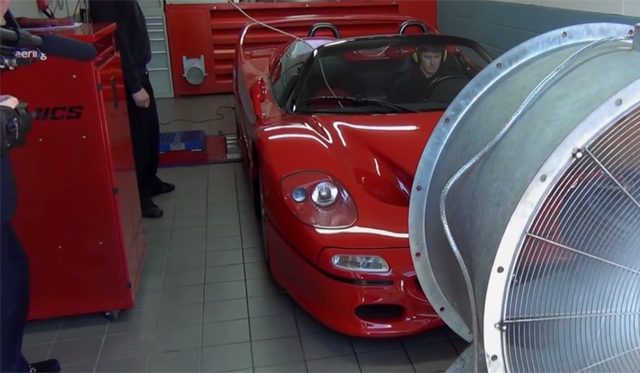 Despite having more power and technically being more advanced, the Ferrari F50 still doesn't receive the universal love which the F40 before it does to this day. It is hard to say exactly why, but the odd front-end styling definitely has something to do with it. However, after watching this high-octane video, any pre-conceived notions you may have had about the F50 will go out the window as this is a truly potent performance car!
[youtube]https://www.youtube.com/watch?v=obNifND3hHg[/youtube]
Filmed on a dyno doing multiple runs, this Ferrari F50 screams like the Italian monster it is thanks to the fitment of some potent straight pipes. The resulting soundtrack delivered by the 4.7-liter V12 engine delivering over 500 hp is truly intoxicating!