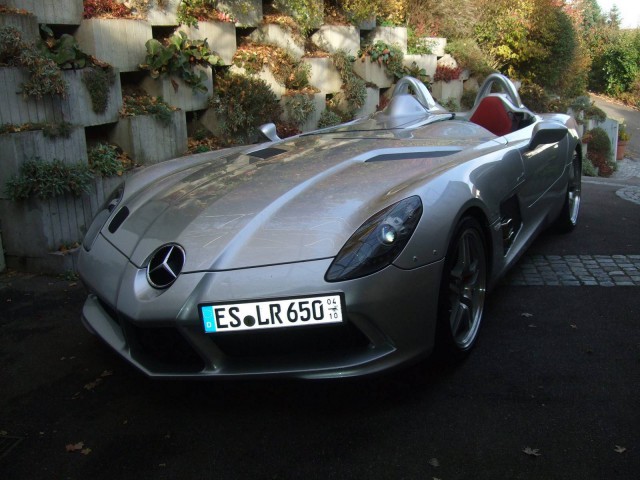 The Mercedes McLaren SLR Stirling Moss is one of the most outlandish and astonishing cars on the planet and one has come up for sale! Under the bonnet is the same Supercharged AMG V8 as found in the standard SLR attached to which is a 5 speed automatic box. It's been tuned to give 650bhp, the same figure as the 722, however the weight losses will allow it to achieve a 0-100 km/h time of less than 3.5 seconds.
There is no word on price but expect the car to cost in the region of 1 Million Euros as the 75 cars were sold for around 750,000 Euros when new. The cars rarity would mean that its value is only set to rise in years to come.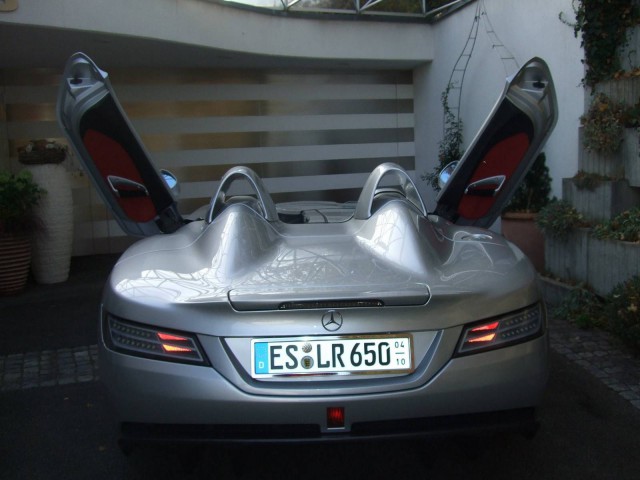 Interested persons should contact Renntech for more details.