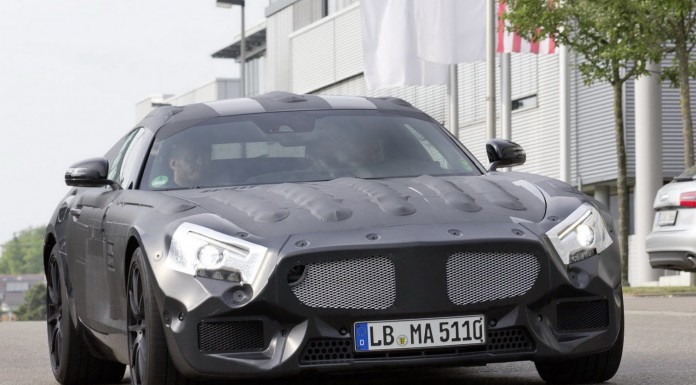 The upcoming 2016 Mercedes-Benz AMG GT will come with a AMG V8. Despite rumors of the introduction of a V6 in the upcoming AMG GT AMG will stay loyal to the V8 and that's good news for the AMG and V8 fans alike. AMG is working on a more efficient version of its popular V8 engine that might celebrate its debut in the Mercedes AMG GT.
When we asked Tobias Moers during our recent interview about the chances of a V6 making its way in the AMG models soon he replied "There is still a lot of potential to make the V8 more efficient" and "There won't be a V6 version of the AMG GT".
While the Mercedes-Benz AMG GT won't act as a direct successor to the SLS, it will instead compete with the Porsche 911 in a price range of around 100,000 Euro. The 2016 Mercedes-Benz AMG GT is due for its public debut during the second half of this year, likely at the Paris Motor Show 2014, and first customer deliveries can be expected next year.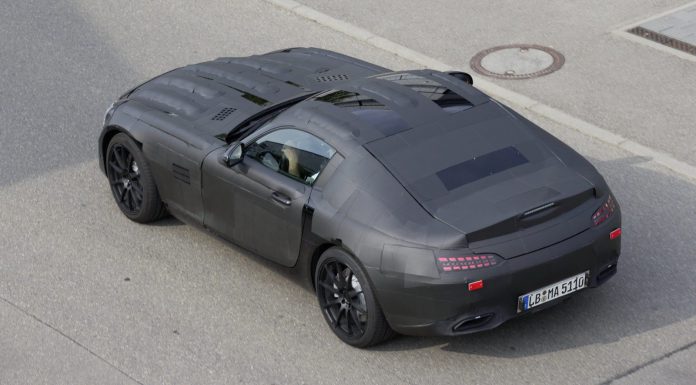 The new AMG sportscar will be positioned in a segment where a wider array of engines and versions is feasible. This includes various V8 versions and a hardcore Black Series edition of the Mercedes-Benz AMG GT. The AMG GT will definitely be turbocharged as it offers the perfect basis for performance on one side and efficiency on the other.
More on the AMG GT and the vision of the AMG CEO in the upcoming GTspirit interview with Tobias Moers!