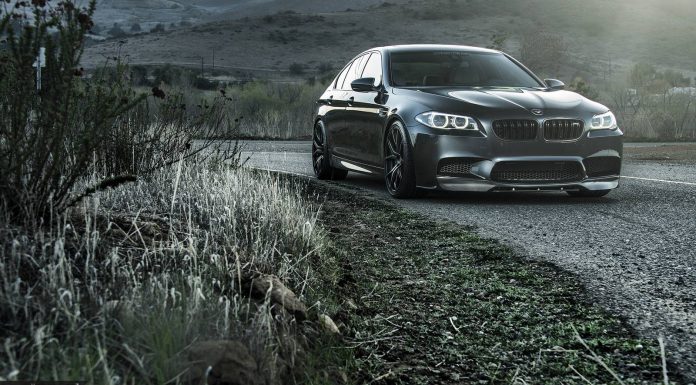 Following the official release of the 2013 BMW M5 by Vorsteiner back in December last year, the America tuner has revealed a brand new set of images of its stunning show car, an F10 M5 finished in BMW's stunning Singapore Grey.
From the front, the BMW M5 by Vorsteiner features a custom carbon fiber front splitter which not only adds that little bit of extra aggression, but also promises to provide additional downforce at the front. Unlike Vorsteiner's styling package for the awesome Aventador, its M5 package only consists of this new front splitter and can be optioned with a carbon fiber rear diffuser.
What this means is that under the hood, it remains stock. However, the standard M5 is already one of the fastest and most powerful production luxury sedans on the market, so that's certainly not a bad thing. Under the hood, it is powered by a 4.4-liter twin-turbocharged V8 engine producing a total of 560 hp and 502 lb-ft of torque.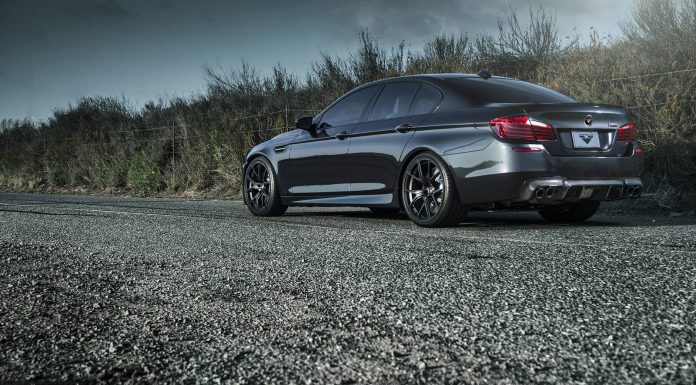 When mated to the fast shifting seven-speed M double clutch transmission, the car can sprint to 100 km/h in just 4.4 seconds and an electronically top speed of 250 km/h. However, when equipped with the M Driver's package, that increases to 305 km/h!