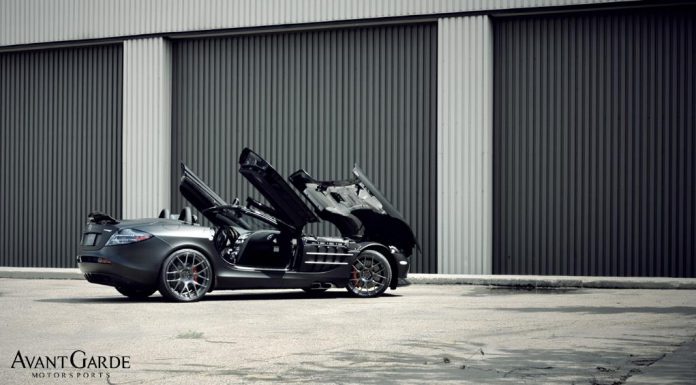 The Mercedes-Benz McLaren SLR 722 S is a true stunner! With a 5.5L Supercharged V8 under the hood pushing out 650 horsepower, this front-engine, rear-wheel drive roadster is what many supercar enthusiasts dream about.
This particular 722 S by Garage Works in Edmonton, Alberta, Canada, is a particularly incredible piece of machinery.
The black-on-black SLR 722 S is one of only 150 in the world, and comes with leather and alcantara suede seating, the perfect interior. But what is really exciting is the exterior.
A custom matte black vinyl wrap captures the sinister essence of the car, giving it an added touch of evil. To compliment the dark wrap, Garage Works outfitted this Mercedes with custom 1-piece ADV1 forged wheels. To complete the overall look European style white reflector were fitted.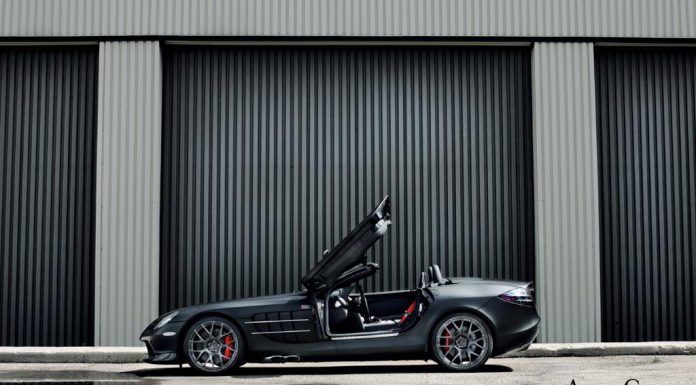 Edmonton-based Avante Garde Motorsports got ahold of the vehicle with only 650km on the car, which is a true rarity.
This SLR 722 S appears to have been sold to a lucky customer, meaning the streets of Edmonton will soon feel the presence of this incredibly menacing special edition SLR McLaren.