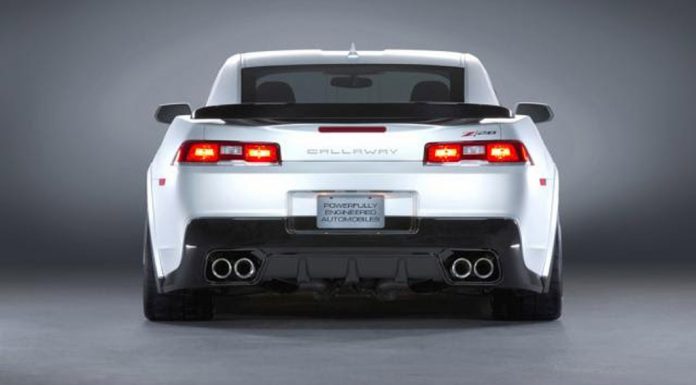 Not too long after confirming and previewing some of the preliminary details about the Callaway Camaro Z/28 SC652, further technical specifications about the upcoming muscle car have been revealed.
Under the hood, the Callaway Camaro Z/28 SC652 will feature an Eaton TVS supercharger on top of the massive 7.0-liter engine. This supercharger, original designed for the Corvette, and when combined with a new air-intake system, low-restriction exhaust and some other minor performance modifications, will deliver you guessed it, 652 hp!
Torque will also rise significantly from the 470 lb-ft of the standard Camaro Z/28 up to 620 lb-ft! As a result of this, Callaway predicts that its Z/28 SC652 will be able to sprint to 100 km/h from a standstill in just 3.7 seconds while completing the quarter mile in 11.5 seconds.
Elsewhere, much of the Callaway Camaro Z/28 SC652 will remain stock. As a result it will feature the same Pirelli P Zero Trofeo tires and the massive carbon ceramic brakes with Brembo discs as the standard car. A few new visual tweaks are likely to be added but the aerodynamic body of the standard Z/28 will remain largely untouched.
Callaway will build just ten examples of the Z/28 SC652. Of those ten, two have already been ordered and at $19,995, we predict the remaining eight examples to sell quickly!