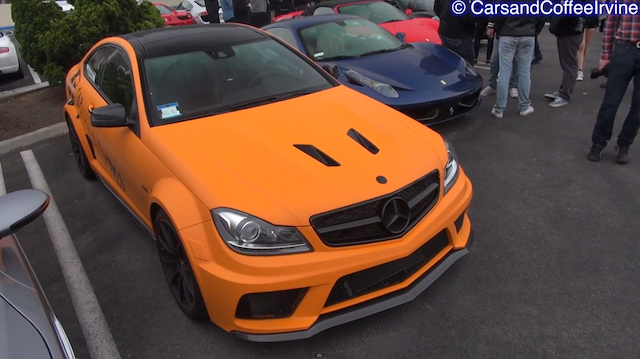 V8's, we love them here at GTspirit, they bring a roar and rumble, lunacy and madness to the automotive world. Here we have two V8 cars are both very different from one another. The Mercedes-Benz C63 AMG Black Series has a V8 nestling on the front axles and creates a very impressive 517 bhp.
[youtube]http://youtu.be/8kUZHl5AtL8[/youtube]
The Ferrari 458's V8 produces 562 bhp and an engine tone that will melt your ears and get your heart racing an engine that is tucked in behind the drivers seat. Both power units are very different and their sounds reflect this!