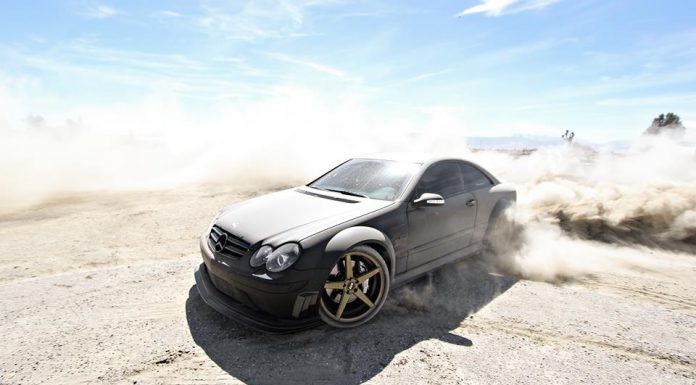 The Mercedes-Benz CLK 63 AMG Black Series is a brute of a car. Here we have a video of the 507 bhp strong 6.2-Liter V8 coupe creating huge dust clouds all accompanied by the sound a beautiful V8 roar.
[youtube]http://www.youtube.com/watch?v=2u4kIA2njg0[/youtube]
The car is hooning around, drifting and doing donuts on a dry desert surface that results in gigantic plumes of dust! Enjoy!