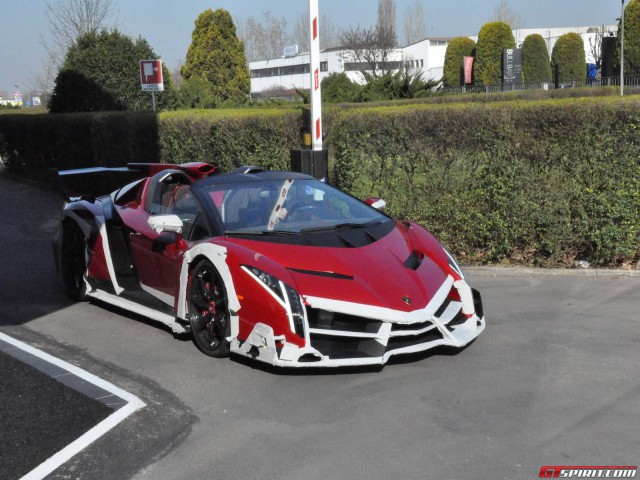 The Lamborghini Veneno took car design to new levels with its extreme angles and futuristic shapes, a truly awe-inspiring car and only 3 were built, the Veneno Roadster, however, is three-times more common! Still, with only nine being built and all being sold, seeing such a car on your local highstreet is less likely than seeing a Hollywood A-lister! We were sent a few images of a deep red example that was snapped briefly outside the Italian marque's factory.
With the Veneno Roadster, Lamborghini is once again aiming for an extreme reaction. The company promises nine examples for delivery during 2014. Each customer will pay the sum of 3.3 million Euros plus taxes (as near as makes no difference 4 million Euros!). Don't expect to rock up at your local Lamborghini dealership with the funds though, all nine are rumored to have been sold!
So what do you get for your money? The package is very similar to the Veneno which itself, takes inspiration from the Aventador. The engine is the Aventador's new 6.5 litre V12 unit, uprated to 750 hp in the Veneno Roadster. Power is driven through an all-wheel drive system via a modified ISR transmission. Five settings are available with pushrod suspension and horizontal sprint/damper units.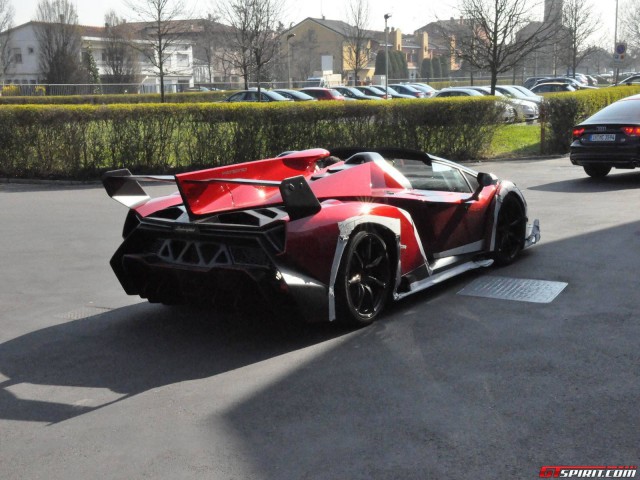 Performance is curbed ever so sightly over the Veneno Coupé. The Veneno Roadster accelerates from 0 to 100 km/h in 2.9 seconds (0.1 slower than the Coupé), top speed stands at 355 km/h. The Roadster weighs just 1,490 kilograms with a a power-to-weight ratio of just 1.99 kg/hp (4.38 lbs/hp).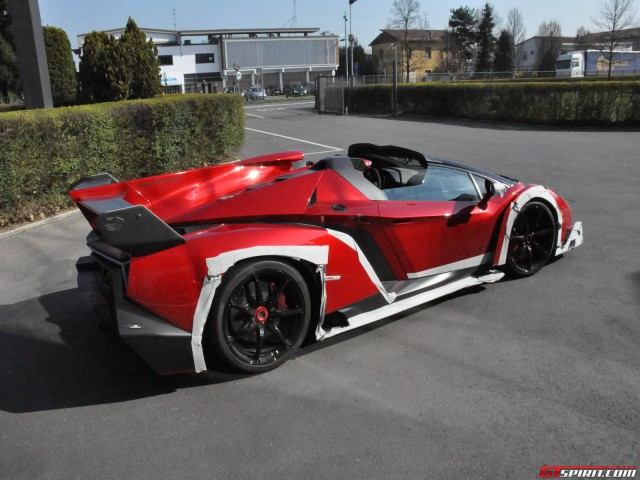 Thanks to Gary Shears for sending in these shots!