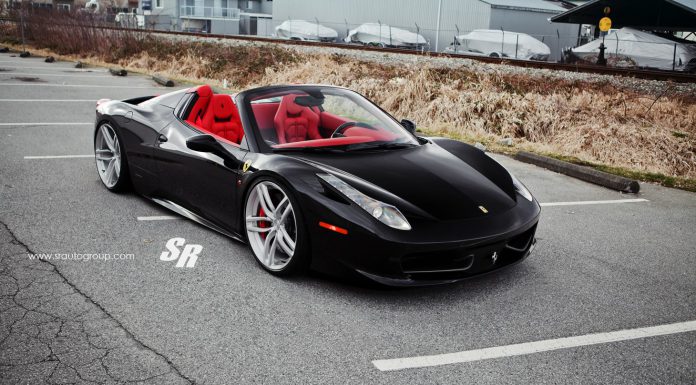 The latest creation to leave Vancouver's SR Auto is this gorgeous Nero Daytona on Rosso Red Interior Ferrari 458 Spider. The 458 Spider looks incredible as it is, but what the SR Auto Group did to this car looks incredibly sexy!
With winter finally coming to an end, the owner of this magnificent machine was ready to prep his beloved supercar for the summer driving season with a brand new look.
To start off, the team replaced the OEM wheels with a set of PUR RS06 Forged Monoblock wheels, which have been finished in a sleek Brilliant Silver. From there, they eliminated the factory wheel gap by installing a lowering system engineered by Novitec Rosso. The end result is nothing short of spectacular, as this 458 Spider left the shop looking much sharper than before.
In many cases, exotic cars don't need an exuberant amount of bling to get noticed. This prancing horse looks right, sits right and is sure to turn heads on Vancouver's streets this summer.