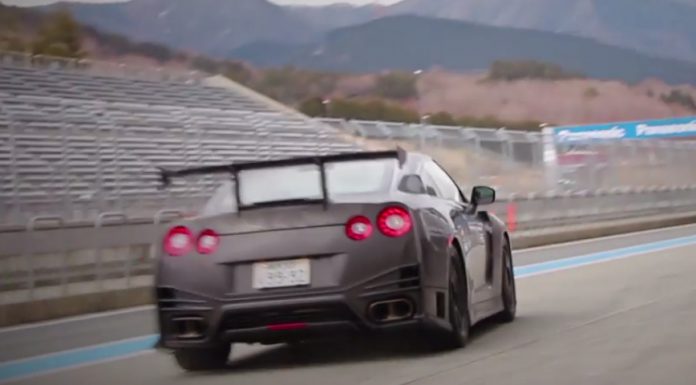 Soon after the 2014 Nissan GT-R Nismo debuted late last year, it emerged that the car which set the insane 7 minute and 8 second Nurburgring lap time was actually fitted with an optional aerodynamics package dubbed the N-Attack. Consequently, the standard GT-R Nismo isn't quite as fast as one specced with the N-Attack package.
[youtube]https://www.youtube.com/watch?v=NGyHLkPPhfI#t=135[/youtube]
In order to give us an idea of what differentiates the N-Attack Package, Nissan has released the following video showing the package being tested at Fuji. To put it simply, the package features a larger rear wing and a selection of other new aero parts to create additional downforce.
Mechanically, all Nissan GT-R Nismo models are the same. That means it features familiar 3.8-litre V6 VR38DETT engine, freshly uprated to 591 hp and 652 Nm of torque. To release the extra power, Nismo fit a new high-flow and larger diameter turbochargers which come directly from GT3 racing. Nismo have also optimised the individual ignition timing control for each cylinder and upgraded the fuel pump to improve combustion.
Nismo have worked with Bilstein to develop springs and custom Bilstein DampTronic dampers for the front and rear suspension. Three suspension modes can be selected; Comfort, Normal and R for circuit applications. Nismo has also worked their magic on the suspension couplings, wheel hub attachments and fitted a new hollow anti-roll bar.