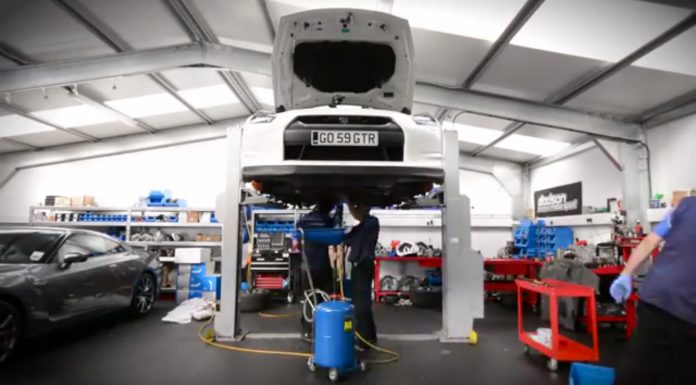 Litchfield Motorsports, who specialized in tuning Nissan GT-R models to impressive feats, managed to upgrade WTCC Champ Rob Huff's own GTR to its Stage 4.5 spec in one day.
During the day Rob had a comprehensive overhaul of his car which has taken it from the factory standard 485 bhp to an incredible 715 bhp and 630 lb-ft of torque.
The fact that this overhaul was completed by the team in less than 24 hours is incredible. Watch the video to see how they did it here.
[youtube]http://www.youtube.com/watch?v=dHZN9oics-c[/youtube]
As part of the Stage 4.5 engine upgrade, Litchfield installed larger LM700 turbos with a custom-spec Litchfield Billet compressor wheel and uprated Garrett waste gate actuators.
The Akrapovič exhaust system they installed provides the highest quality performance and finish. Also installed were a custom Litchfield suspension and brake kit.