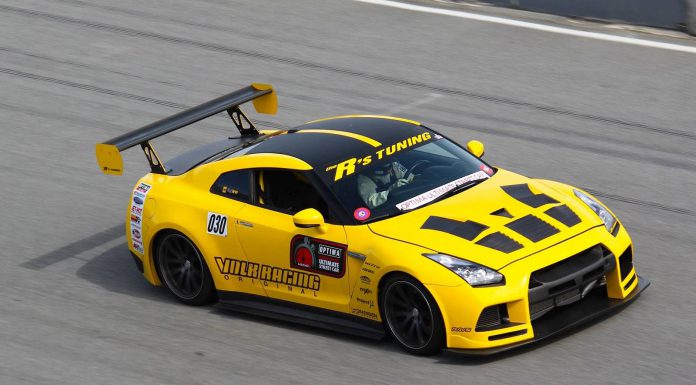 R's Tuning recently dominated the first round of 2014 USCA (Ultimate Street Car Association) at Laguna Seca last weekend.
This incredible Nissan GT-R not only drives well, but it looks stunning!
During the USCA weekend event, R's Tuning won numerous awards including:
– Runner Up in the Lingenfelter Performance Engineering Design & Engineering Challenge
– 3rd Place in the Wilwood Disc Brakes Speed Stop Challenge
– 3rd Place in the RideTech Autocross Challenge
– Winner of the BFGoodrich Tires Hot Lap Challenge
Most importantly, this yellow beast won first place in the AWD class at the event.
Prior to the event, many believed that this yellow bee would be able to pull off a victory against its higher-horespower and more nimble competitors, yet R's Tuning came out on top.
The GT-R's performance modifications include a full MXP catback exhaust, COBB Tuning intake system, Cobb Tuning ECU (tuned by SP Engineering,) HKS DCT oil cooler and R's Tuning front control arms