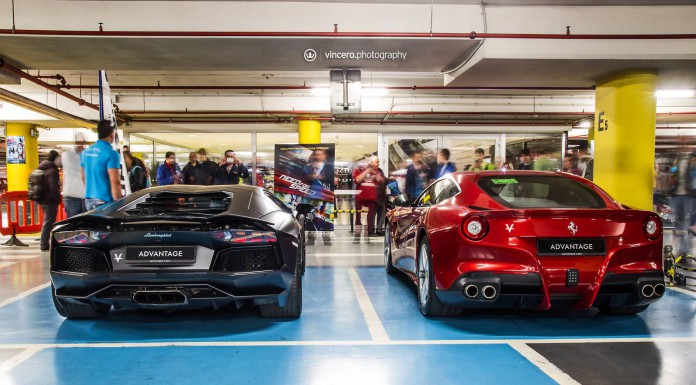 The Need For Speed Movie has premiered in a number of countries across the globe this week. Most recently the movie appeared on screen in the Czech Republic. Petrol heads celebrated the arrival of another automotive movie on the big screen by putting on a show themselves!
Here we have a collection of images from the premiere snapped by Vincero Photography.
Amongst the cars that made an appearance were a beautiful Rosso Ferrari F12 Berlinetta and a very aggressive Matte Black Lamborghini Aventador! A Ferrari FF and 458 Italia also made an appearance much to the approval of the crowds!
Have you snapped any images from a the premiere in your country? If so send in your images to [email protected]!