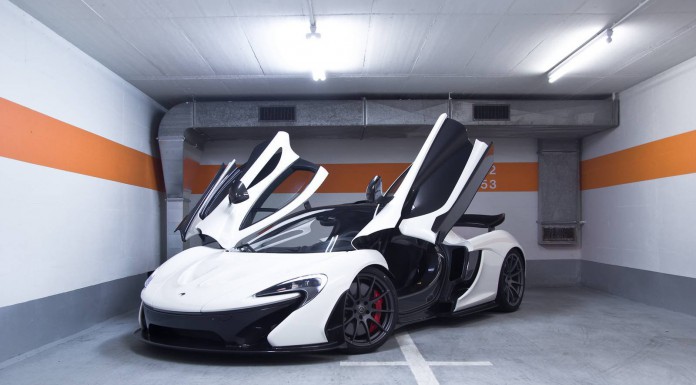 Here at GTspirit we have had rather a lot of exposure to the sublime McLaren P1, it certainly is the car of the moment and our latest encounter was very special! Having recently tested the British hypercar, a very dark purple example, we set our eyes, and lenses, to this gleaming white car.
Our man Tobias Brandl shot the car in a rather cool location; a rather eerily, white-washed corner of a car park! As the car shone bright in the location and the flawless finish of the car accentuated the remarkable lines and aerodynamic features of the jaw-dropping hybrid, it was a stunning car to shoot!
The McLaren P1's incredible performance sheet reads like this; it has a 727 hp, turbocharged 3.8 liter V8 petrol engine paired with a lightweight electric motor helping to deliver 903 hp overall. When both of the power plants are working in unison, the P1 can reach 300 km/h from a standstill in just 16.5 seconds and accelerate on to an electronically limited top speed of 350 km/h.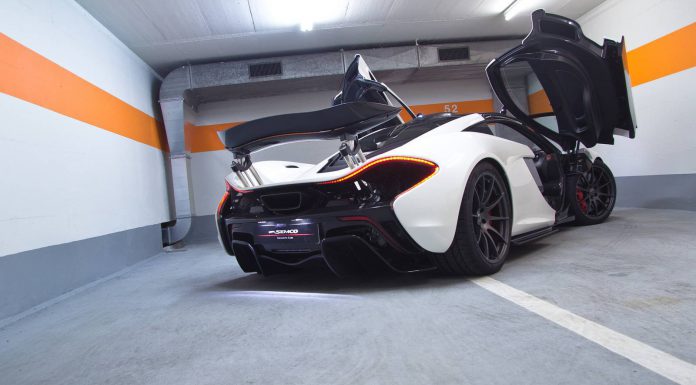 During most of the shoot the white McLaren P1 was in race mode, which lowers the car and extends the wing for maximum down force. This adds significantly to the aggressive stance and appearance of the P1. Sadly race mode is not street legal so the chances of catching a P1 in its ultimate mode on the street are slim. However maneuvering the P1 into position in the car park was a spectacle of its own, with the sounds of the loud V8 echoing through every corner of the garage.
We don't want to spoil anything for those that haven't read our review yet but here is what our chief editor had to say about the McLaren P1 after driving it in Bahrain last January: "The McLaren P1 is a very impressive technological and engineering feature that combines extreme performance on track with perfect daily drivability. It sets itself apart from anything else that we have come across with various modes and functions that are carried directly across from F1. McLaren did it again and after the legendary F1 built another car that will go down in the history books and the hearts of car fans worldwide."
Read our full McLaren P1 review.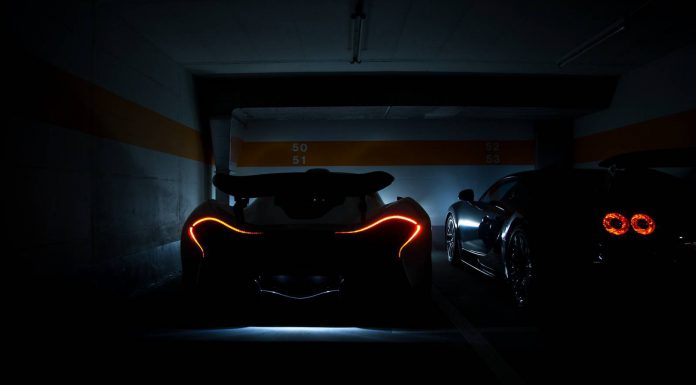 Special thanks to SEMCO GmbH for making it possible!