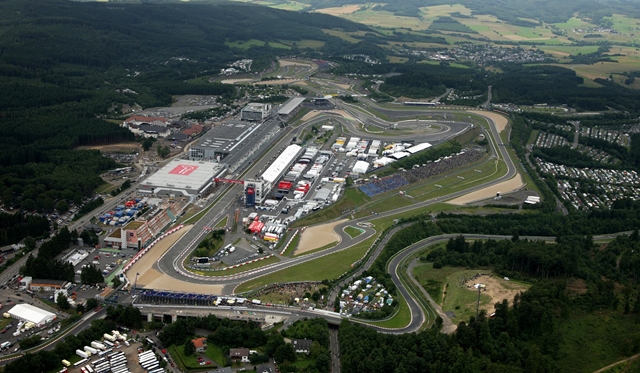 The Nurburgring, the Green Hell, the 'Ring, whatever you want to call it; the Nordschleife/Nurburgring has been up for sale for a few months now and today its sale has officially been confirmed.
Last week we reported on an American company, HIG Capital, who since lost the contract which it was also looking forward to securing this Month. The German based Capricorn Group has bought the Nurburgring for 100 million Euros in an agreement signed this afternoon, a seemingly low price given the details of the agreement.
The 100 million Euros paid for the boulevard, hotels, GP track, the physical land, and the legendary Nordschleife. Fans of the facility have been very weary of new owners as they feared that the public could suffer from new owners. Dusseldorf-based automotive supplier Capricorn already have a presence within the facility, where it makes a variety of engine components and has more than 350 employees, 100 of whom work at a factory at the Nürburgring. The company intend to invest a further 25 million Euros into the facility making various improvements in a number of areas after they take ownership in January 2015.
Stay tuned with GTspirit for all the latest and any developments at the 'Ring.