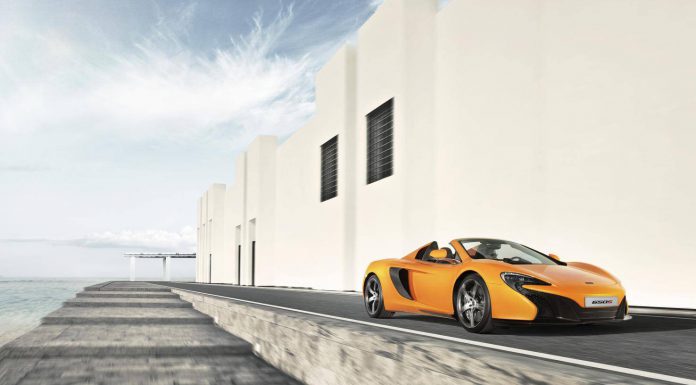 To help celebrate the launch of the brand new McLaren 650S and 650S Spider, the British marque released the following video at the ongoing Geneva Motor Show 2014 which we extensively covered.
[youtube]http://www.youtube.com/watch?v=0IYFW0IvXuQ[/youtube]
Looking back at the last 50 years of McLaren, the short 40-second clip looks back at more than 80 models McLaren have produced most of which are Formula One cars. However, with the F1, McLaren began offering road cars as well and the 650S is the latest and currently joins the 12C and P1 in the firm's range.
Designed to sit between the 12C and the P1, the new McLaren 650S is essentially a major facelift for the 12C. It answers feedback from the media and owners to make it an even more competent machine on the road and track, in the words of McLaren it is 'capable, not compromised'.
Importantly, the 650S has 25% new parts over the 12C. The revised styling helps create an astounding 40% more downforce and through increased cooling they have been able to up the power by 25 hp and 80 Nm of torque. To complement the increase in power, gear changes are now faster and more engaging with a more responsive throttle response too.
These performance gains mean the 650S now squeezes 650 PS and 678 Nm of torque from the 3.8-litre twin turbo V8, improving acceleration, responsiveness and overall top speed.
"McLaren Automotive has released to two videos following the reveal of the new McLaren 650S Coupé and 650S Spider at the 84th International Geneva Motor Show.
McLaren Automotive Chairman Ron Dennis and Chief Executive Officer Mike Flewitt were joined on the stand in Geneva by BBC Sport's Formula 1™ presenter Lee McKenzie for the reveal of the latest model in the range. An edit of the press conference can be viewed at: http://bit.ly/1eXus6y.
A short film summarising the 50 years of McLaren, the race wins and motorsport know-how which have inspired and helped develop the new McLaren 650S. The 40 second edit shows a snapshot of more than 80 models through the history of McLaren, which have all led to the latest model."