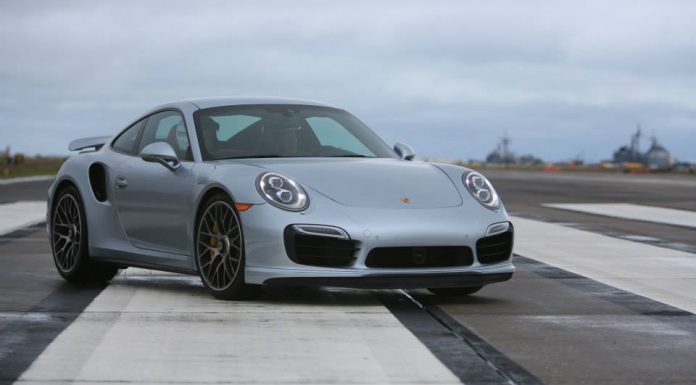 At the ongoing annual festivities at the Amelia Island Concours d'Elegance, a host of events are held during the famous car gathering. On Friday, one of the most exciting activities took place with the Porsche Driving Experience.
Available to all attendees who pay the $110 for it, the Porsche Driving Experience was held at the Fernandina Beach Municipal Airport.
A huge variety of Porsches were used during the Driving Experience including a new Porsche 911 Convertible, Porsche 911 Turbo as well as one of the very latest Porsche Panamera's!
(Photo Credits to: Deremer Studios – Commercial Photography)"